INDUSTRIAL & COMMERCIAL POWDER COATING SERVICES
Phoenix, Arizona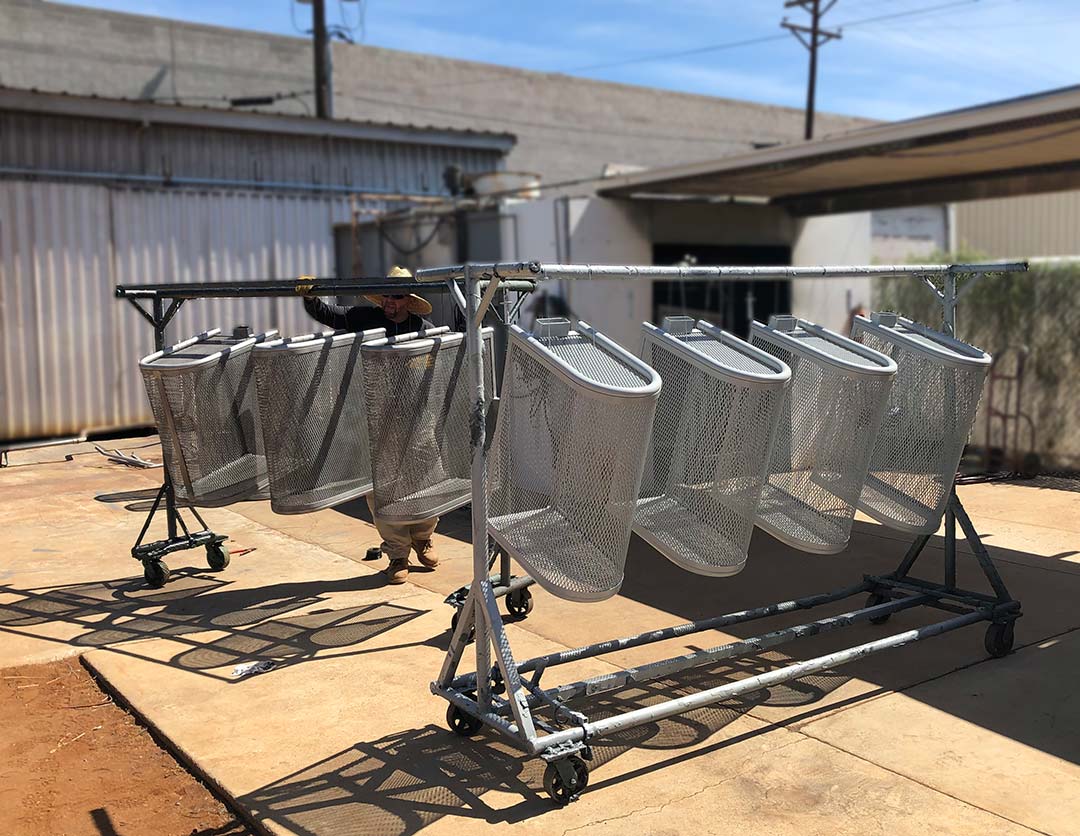 Amalfi Powder Coating & Blasting is considered a hidden gem by many industrial & commercial clients in Phoenix. From metal brackets for Starbucks Coffee Shops to outdoor benches for the MIM we're proud to help commercial companies with their powder coating needs. We've even powder coated backflow cages for city municipalities.
Our industrial and commercial powder coating services are routinely sought after because of our commitment to quality and ability to meet tight deadlines. Amalfi Powder Coating & Blasting in Phoenix is proud to serve commercial clients from Scottsdale, Surprise, Goodyear and even Gilbert. 
Whether you have metal brackets and bars that need to be powder coated or outdoor benches looking for a new coat, we're happy to help. Many times Amalfi Powder Coating will restore chipped, corroded or rusty patio furniture bringing them back to their original shine.
Our powder coating technicians have painted all types of industrial and commercial pieces including: fences, brackets, bars, benches, backflow cages, and more. We will sand blast all parts removing grit, rust, dirt and inclusions from the item. Than use a phosphate wash to achieve a clean and smooth surface that is ready to be powder coated. All you need to do is bring the part in and select the color. We also offer light welding to make any adjustments necessary.
PAINT COLORS
Many clients come to us knowing what color they want their patio furniture, bicycle frame, fence, auto parts or other personal and commercial items painted. However, some just aren't sure. From custom powder coat colors to speciality finishes, Amalfi Powder Coating in Phoenix is happy to show you a wide range of paint samples or match just about any color you desire. Click on each swatch graphic below to view available colors and finishes.
If you're looking for an honest powder coating shop to do the job right the first time, CLICK THE BUTTON BELOW!
Commercial Powder Coating Services
The technicians with Amalfi Powder Coating & Sandblasting will powder coat just about any metal part. Although metal brackets and handles are probably the most popular item powder coated, below are other industrial items commonly seen in our shop.

• Rail Brackets
• Door Handles

• Shelve Brackets
• Metal Brackets

• Hinge Brackets
• Pipe Brackets
If you need automotive parts powder coating quickly and efficiently, CLICK THE BUTTON BELOW!