ABRASIVE BLASTING & MEDIA BLASTING SHOP
Phoenix, Arizona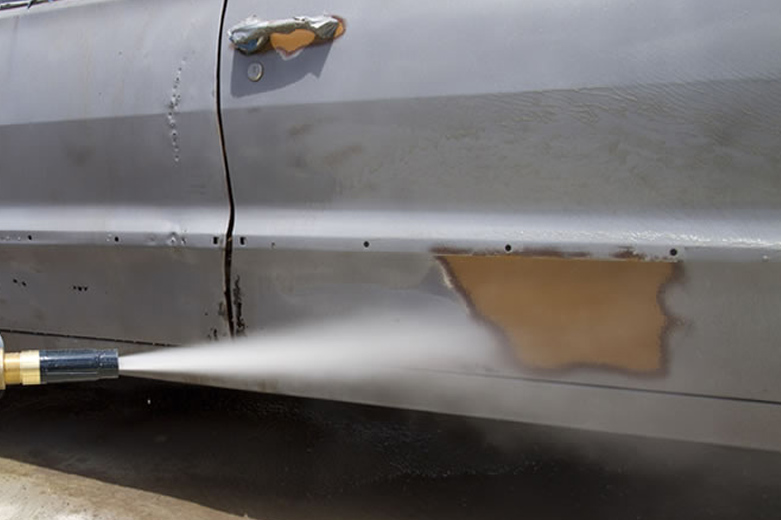 Amalfi Powder Coating & Blasting is a secret hot spot for body shops & automotive clients in Phoenix. Our technicians offer high-quality abrasive and media blasting at a reasonable price. From classic cars to vintage automobile frames, we abrasive blast metal frames from rust, imperfections and old paint. 
Media blasting is a delicate process, especially when you're working on vintage car frames. Before starting a project, we take the time to assess which substrate media type, blasting pressure and angle will be used. We pay special attention to detail and clean out excess media material. Rest assured when you work with our media blasting technicians, the metal surface will be properly prepared for painting.
Our commitment to quality and ability to meet tight deadlines are just a couple of reasons why customers trust Amalfi Powder Coating & Blasting with their abrasive & media blasting needs. We're so good at media blasting that we've never advertised!
Many of our clients are repeat clients or referrals. We've media blasted everything from automotive parts, motorcycle parts & truck parts to patio furniture and wooden tables.  The next time you're in need of abrasive or media blasting, contact us, we'd love the opportunity to bid on the project.
If you're looking for a reliable abrasive & media blasting shop to prepare your vintage car for painting, CLICK THE BUTTON BELOW!
Automotive Media Blasting Services
The technicians with Amalfi Powder Coating & Sandblasting provide the best media blasting in the Phoenix area. Below are a few abrasive blasting samples we completed on vintage & classic car frames and automotive parts.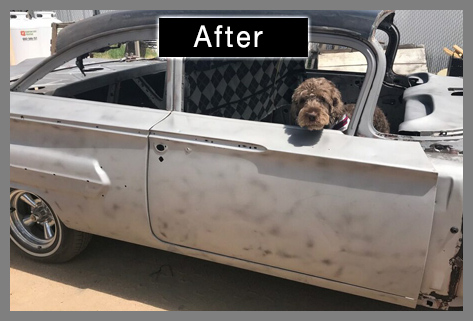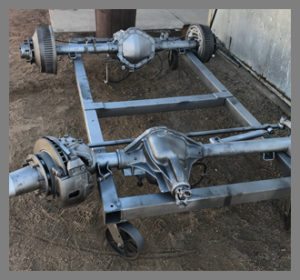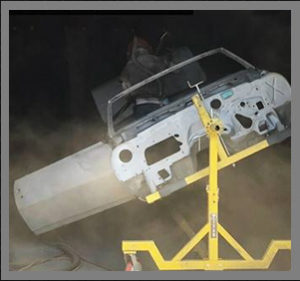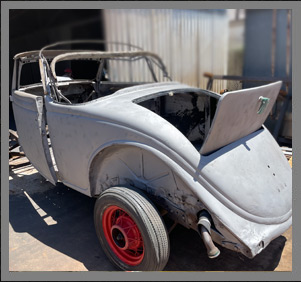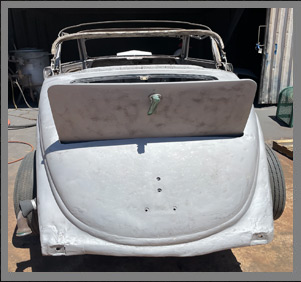 If you need automotive parts or car frames media blasted quickly and efficiently, CLICK THE BUTTON BELOW!
Household Abrasive Blasting & Sandblasting Services
Amalfi Powder Coating & Sandblasting in Phoenix has been in business for 17 years. Needless to say, you don't stay in business that long unless you know what your doing! We've helped thousands of clients in Phoenix abrasive blast and sandblast their household products. Whether it's patio furniture, bicycle frames or door frames, we handle every item with care.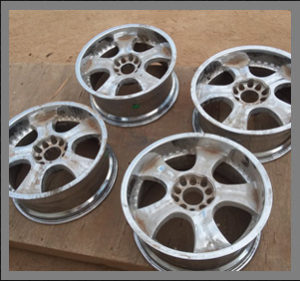 If you have a household item that needs to be sandblasted and powder coated, CLICK THE BUTTON BELOW!